Web development is evolving fast and developers need to know a much greater variety of technologies than they did historically. Whilst in the past you could specialize in a single area, such as client-side development, modern web developers are expected to have an understanding of all areas and how they fit together. This 360-degree approach is known as full-stack web development—a bundling of core technologies on the client- and server-side that provide an end-to-end web development solution.
This video course covers the fundamentals of the full set of technologies that you need to know in order to become a React full-stack web developer. By the end of this course, you will know how to work with: React, NPM, Node.JS, Express.JS, JSX, Babel, and MongoDB. React is currently one of the hottest technologies in web development, and this course will teach you all that you need to know to start using it confidently.
Key features
Get this comprehensive guide to React full-stack development
This video takes you from an absolute beginner to being able to work with server-side technologies and a React front end
The thorough and measured learning style will ensure you won't get lost along the way
Through this course, you will become familiar with the full set of core technologies behind modern full-stack development using React, and you will learn the skills required to become competent and comfortable in all these environments. This course assumes you know JavaScript but does not assume you know any other technology. This title is the "Critical mass", the one course that will open your eyes into the world of full-stack development.
What you will learn
Understand the fundamentals of React full-stack development
Get to know how to get the most from Node.js and server-side JavaScript
Use the NPM (Node Package Manager) to add and remove packages and to create your own
Understand the component-based paradigm of React
Understand routing with Express.js
Find out about modern NoSQL databases using MongoDB
Your Instructor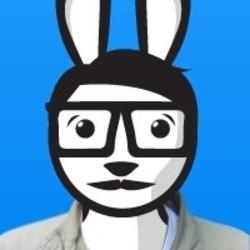 An Adobe ACP and part of the Adobe pre-release members. Owner of 02Geek.com and the author of the book HTML5 Graphing and Data Visualization. Award winning developer. Most of all a guy that really loves learning and teaching when ever he can. I hope you find my courses interesting and I really hope you enjoy them.
Frequently Asked Questions
When does the course start and finish?
The course starts now and never ends! It is a completely self-paced online course - you decide when you start and when you finish.
Who this course for?
This course is for web developers who are familiar with JavaScript and who want to learn the associated technologies for React full-stack development.
What is the style and approach of this course?
This course takes an extremely hands-on approach to teaching technology, full of practical examples and real-world advice. If you need to really understand the technologies used in React full-stack development, then this is the course for you.